The Social Program takes place at Collegio Alberoni (via E. Parmense 77, see map).
Collegio Alberoni is a famous building started to be built by Cardinal Giulio Alberoni in 1732, rich of charm and treasures.
Giulio Alberoni (Piacenza 1664-1752) was a churchman, a man of the world, a capable politician and diplomat, a businessman, a learned art collector and a munificent benefactor of his native town. After his studies and early steps in the ecclesiastical order, he started his brilliant political and diplomatic career serving Francesco Farnese, duke of Parma during the war of Spanish succession (1702-1713). Abbot Alberoni managed to win the king of France's favour and, above all, the favour of Philip Bourbon duke of Anjou, who was to become king of Spain as Philip V. He became his most authoritative counsellor and a sort of Prime Minister. Thanks to his diplomatic success, he was appointed cardinal by Pope Clement XI in the secret Concistory of 12th July 1717. In Rome he was officially conferred the scarlet hat by Pope Innocent XIII on January 12th, 1724. He spent there the most peaceful years of his life until 1735, devoting himself to social relations, collecting works of art for the fittings of his residences, the Palace of the Guardian Angels in Rione Trevi and the suburban villa near St Agnes in Via Nomentana, until a new phase of his ecclesiastic mission started within the Roman Curia, thanks to the favour of Clement VII and Benedict XIV. On account of his proven experience he was entrusted with the government of the Legation of Romagna (1735-1739) and, later on, Bologna (1740-1743), but the actual achievement of Alberoni's active old age was the College for the education of young priests, which construction, just outside the town of Piacenza not far from the old St Lazarus' Hospital, started in 1732. He took care personally of the pulling down of the old building as well as of the plan and construction of the new one, but then he entrusted the Congregation of the Mission, established by St Vincent de Paoli with its management. In the autumn of 1751, the College could welcome the first eighteen young people and on 26th June 1752, when the cardinal died, he left all his properties to the charitable institution which still preserves them.
COMMEMORATIVE SPEECH FOR THE MEMORY OF TON VAN DER LINDEN – September 3 (18.10)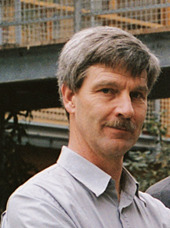 The colleague and friend of Ton, Aaldrick Tiktak, will hold the commemorative speech for the memory of Ton Van der Linden in Sala degli Arrazi of Collegio Alberoni.
Ton graduated in 1983 from Wageningen University with an honours degree in soil science. From 1983 to 1986, he worked as a scientist at the Wageningen Institute for the Application of Nuclear Energy in Agriculture (ITAL). In 1986, he started working at the National Institute for Public Health and Environment. It was there that he formed his long‐standing interest and made of it a career in pesticide fate and modelling. Ton liked to think in scientifically sound but practical ways. As a son of a farmer, he had great knowledge of farming practices. This coupled with his knowledge of pesticide fate and modelling made him a rare and valuable person. In the Netherlands, he was known as a 'walking encyclopaedia'.
Ton's main drive was to contribute to improving the scientific quality of regulatory risk assessment. In 1989, he contributed to the development of one of the first pesticide leaching scenarios used for regulatory purposes. This dramatically improved the decision‐making process: before that time, decisions on authorisation of plant protection products were made on an ad hoc basis by the Dutch Ministries. In 1992, Ton was one of the people who took the initiative to start the FOrum for the Co‐ordination of Pesticide Fate Models and their Use (FOCUS). In this context, Ton contributed to a working group on soil, a working group on establishing leaching scenarios for the European Union (EU) and a working group on degradation kinetics. With some modifications, this work is still being used in the regulatory process in the EU today. Ton was also one of the group members who took the initiative to develop a spatially distributed version of a pesticide leaching model. This development formed the basis of modern risk assessment in the exposure area. It was a significant breakthrough because it made the calculation of frequency distributions of the leaching concentration and the development of statistically sound exposure scenarios possible.
Ton was a member of the EFSA's PPR Panel from 2009 to 2015. He was actively involved in discussing, reviewing and peer reviewing of PPR Opinions and EFSA Guidance. At the time of his death, he was still an active member of the working group mandated to review the guidance that governs EFSA's approach to time‐dependent sorption in environmental risk assessment. Ton put a lot of effort into these working groups and was committed to achieving the highest possible quality.
Ton was participating to Symposium in Pesticide Chemistry since the first editions. During the last edition, in 2015, he was the chair of Monitoring Session and at that time, in an interview, that can be visualised here http://archive.symposiumpesticide.org/, he was hopping in a harmonisation of monitoring procedures of groundwater and use of the data in the registration processes.
Ton was very popular with scientists of pesticide field, not least for his collaborative attitude. With Ton's passing, the scientific world has lost an outstanding scientist and a loyal and friendly colleague. We have been strongly motivated by Ton's example and will aim to continue the good progress that he has achieved.
DINNER and LIVE MUSIC– September 3 (19.00)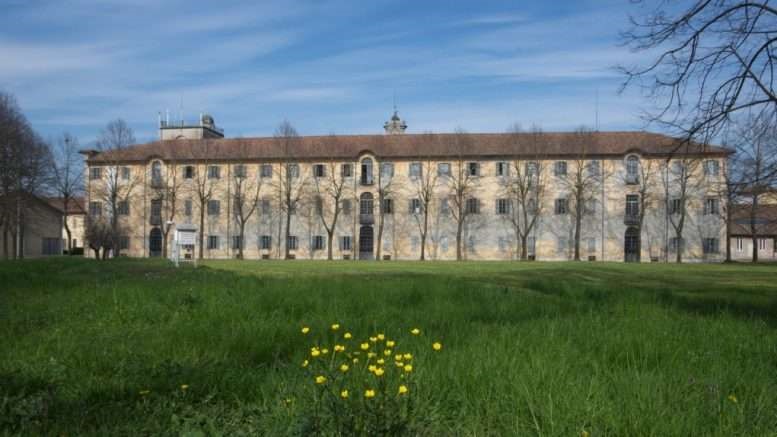 The Dinner will be held in the lovely garden of Collegio Alberoni. All participants will be welcomed with good Italian wine and food, and will experience the typical Italian Aperitif. Furthermore, a student live music band will accompany our evening.
COFFE BREAKS and POSTER VISION – September 4 (10.30 – 11.00; 15.50 – 16.20) and September 5 (10.30 – 11.00)
WINE TASTING and POSTER VISION – September 4 (18.35 – 19.10)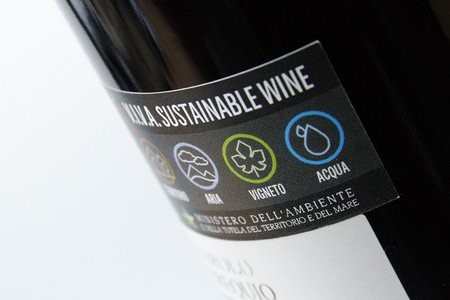 During this session, the participants will have the possibility to taste several DOC wines of Colli Piacentini that have the Sustainability certification and labelling V.I.V.A., of Italian Ministry for the Environment, Land and Sea.
LIGHT LUNCH – September 3 (12.30 – 15.00), LUNCH BREAK – September 4 (13.00 – 14.00) and BOX LUNCH BREAK  – September 5 (13.30)

Onsite lunch
GALA DINNER – September 4 (20.00)
Arazzi Hall of Collegio Alberoni, via E. Parmense, 67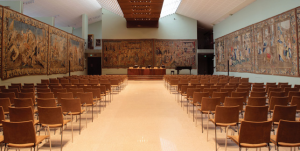 The collection of tapestries left by the cardinal in sala arazzi is highly valuable both for the quantity of the pieces and their quality. The 18 magnificent masterpieces are divided into three different series. Eight pieces, known as the Series of Aeneas and Dido, were woven by a tapestry weaver from Antwerp (Michel Wauters, around 1670), from paper drawings by Giovan Francesco Romanelli, the best alumn of Pietro from Cortona. Eight more pieces are known as Alexander the Great Series, and were woven by an unknown Flemish Tapestry weaver working in Brussels during the second half of the 17th century (probably Jan Leyniers) perhaps from paper drawings by Jacob Jordaens, one of the most important followers of Rubens. Last but not least, come the most ancient and valuable ones belonging to the so-called Priam's Series. You All will be introduced to the tapestries collection just before the social dinner.
If you have special dietary requirements, please contact lucrezia.lamastra@unicatt.it.
BUS TO MALPENSA Airport and ORIO AL SERIO Airport – September 5
Participants will leave from the conference site by bus at 2.00 pm. The expected arrival time to Malpensa airport is 4.00 pm, while to Orio al Serio airport is 6.00 pm.